---
Customised products
TAKT Pro offers a range of customised solutions for the contract market to make our products fit your special needs. Our account managers are available for selecting and specifying products to your requirements.
---
---
Special colours
In addition to the standard variants, all TAKT furniture is available with a range of colour finishes based on RAL and NSC colour schemes, allowing it to complement any interior style. 
---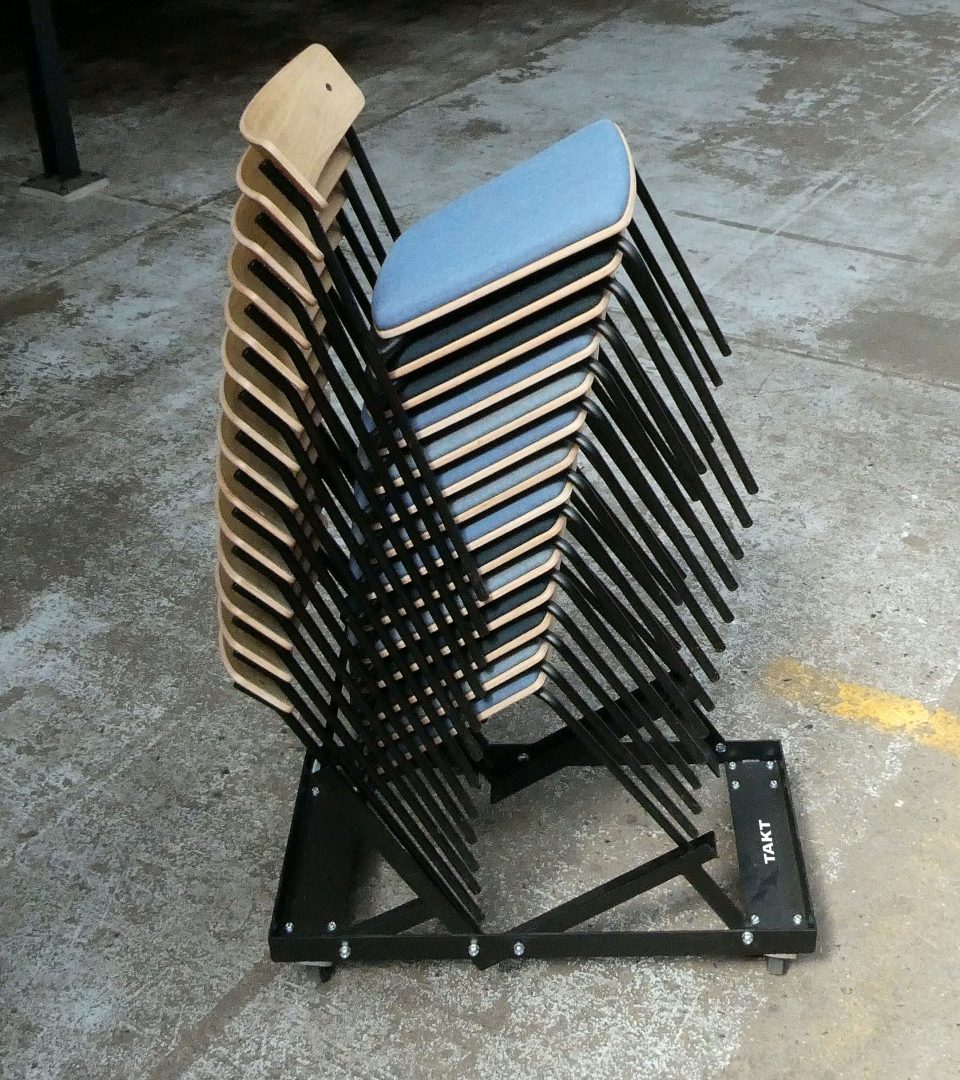 Stacking trolley
TAKT provides a safe way to store and transport your chairs with ease. Our stacking trolleys can hold up to 12 pieces of Cross Chair and 20 pieces of Cross Chair Tube.
---
Linking devices
With our custom-made linking device you can easily link your TAKT chairs together. The linking device is hidden under the chair and can be pulled out easily and quickly. Choose between aluminium and black plastic.
---
Chair suspension
TAKT chair suspension for Cross Chair, makes it easy to keep order and clean under the tables. You mount the chair suspension on any table. It is both practical and gives a nice uniform look in the room when the chairs are off the floor. Choose between aluminium and black steel.
---
---
OUR PLUG & PLAY SOLUTION
Project Management
Delivery
Assembly
Carbon Climate Report
---
Need more information?
We would love to hear from you and help you with your next project
---
---