TAKT Studio
Copenhagen
---
---
Complementary products
In addition to our own collection, we also feature selected products from other carefully curated brands that inspire us and complement our own range. Often, they come out of old friendships and people we have worked with closely over the years.
---
---
Wall Clocks by Jasper Morrison
Designed in 2008 by Jasper Morrison for Muji Japan. Jasper Morrison Studio took back the rights later and started their own production for selling in their own wonderful design store in London. The wall clock has become a classic among design aficionados, and we are happy to be one of the very few outlets to carry this icon. Diameter 27 cm.
---
Lamps by Sam Hecht and Kim Colin for Wästberg
We have an ongoing partnership with the designers Kim and Sam. The Pastille series of lamps blend in very well with our furniture. They incorporate highly technical sustainable solutions – the light source is highly energy efficient and a big share of the materials used are recyclable and renewable. We carry all variants and colours of the Pastille lamps.
---
Rugs by Vibeke Klint for Nordic Modern
Vibeke Klint has been described as the most significant Danish weaver of the 20th century. The hand woven and hand dyed craft goes well together with the clean and modern designs. The rugs naturally bind the past with the present and the future. We carry the full range of these amazing pieces.
---
Ceramic tableware from Bornholms Keramikfabrik
We are intrigued by the delightful colors and craftsmanship of the Ø-tableware range. The range is produced on the Danish island of Bornholm that has a strong local ceramic tradition. We carry cups, bowls and jugs in selected colours.
---
Cotton from The Organic Company
Our good friends at The Organic Company has made well designed organic cotton products for daily life since 2007. We love their relentless focus on beautiful functionality made with genuine certified sustainable materials. We carry kitchen towels, small towels and wash cloths in selected colours.
---
Accessories by Emil Hjorth-Rohde
These accessories combine an understated playful use of materials and colours with a deeply functional focus. Handmade by the designer at the family metal workshop. We carry hangers, magazine holders and candle holders in brass, silver and selected colours.
---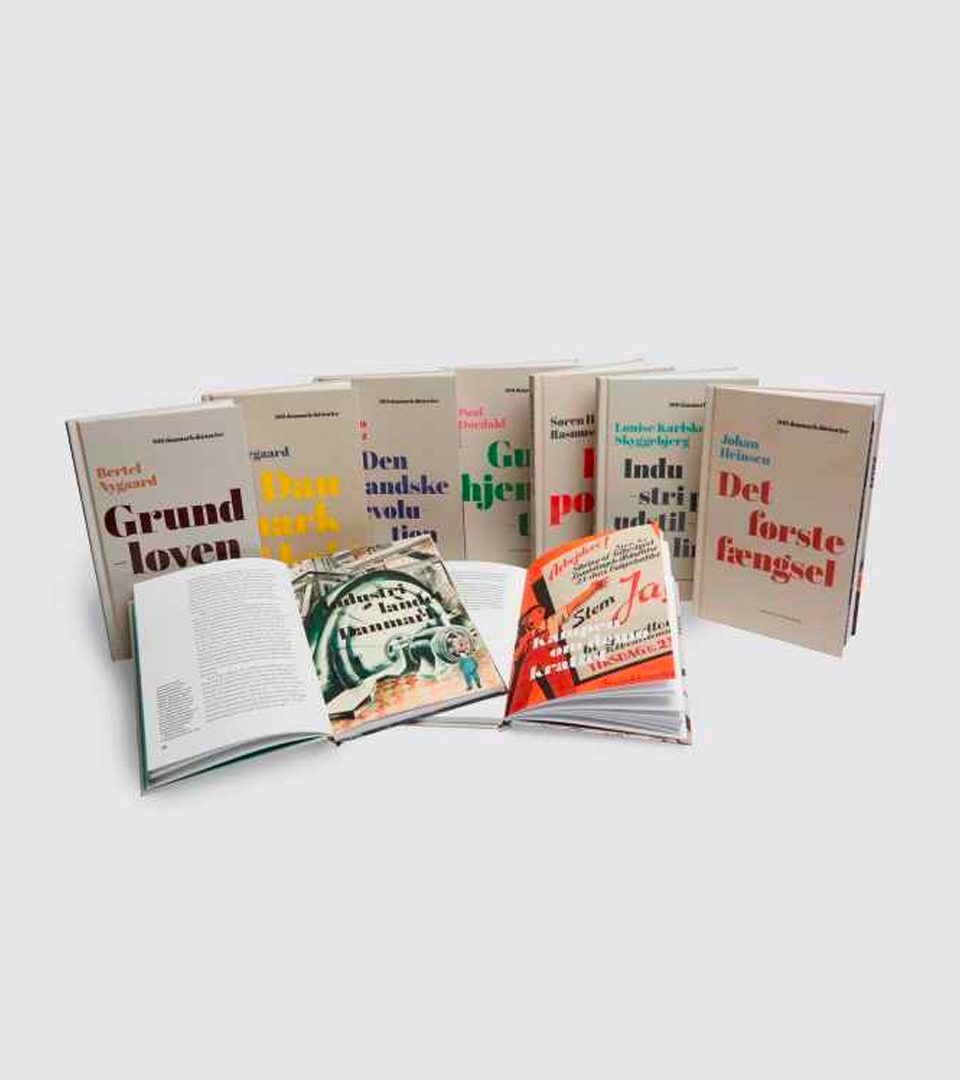 Books from Aarhus Universitetsforlag
Our good friends from Aarhus Universitetsforlag have been strong innovative publishers for many years. We carry their popular series of "Tænkepauser", their new take on a travel series "Vide Verden" with insightful reflective essays, and their historic series "100 Danmarkshistorier" of selected defining moments from Danish history.
---
Any questions? Just send us an email.
Praise from the press
The Cross Chair is quickly becoming a contemporary classic.