T03 Tool Chair is designed by Rasmus Palmgren with a well-balanced approach to craft and industry. Its resulting character varies from rational to whimsical, lending an air of functionality to its beauty.
---
SECURE PAYMENT
100% secured payment flow
---
Beautiful Functionality
Tool Chair is a simple, versatile and almost archetypal chair in its expression and use. With four colour options based on the nuances of the Danish landscape, Tool Chair can fit into any environment while retaining an understated character.
---
Multifaceted Simplicity
Tool Chair embodies a balance of lightness and gravity. Its seat, made of moulded veneer, epitomises the meeting of craft and industry in its delicate and sculptural qualities. The bends in the frame result in both minimal waste materials and an intriguing modesty.
---
---
---
---
The Woodwork
Beech wood is sturdy and durable yet relatively flexible. The beech tree is still a common tree in Denmark and it is widely employed for objects such as furniture, toys, clogs, veneer, plywood and parquet floors. Its widespread use is a testament to its unpretentious and approachable nature. All corners have finger joints, a classic cabinet maker technique.

---
Sustainability
Tool Chair is produced using wood from sustainable forests and the full supply chain of Tool Chair is certified. This means that the forests are given time to naturally regenerate, local wildlife is sustained and worker conditions are balanced.

---
Climate footprint
Tool Chair
---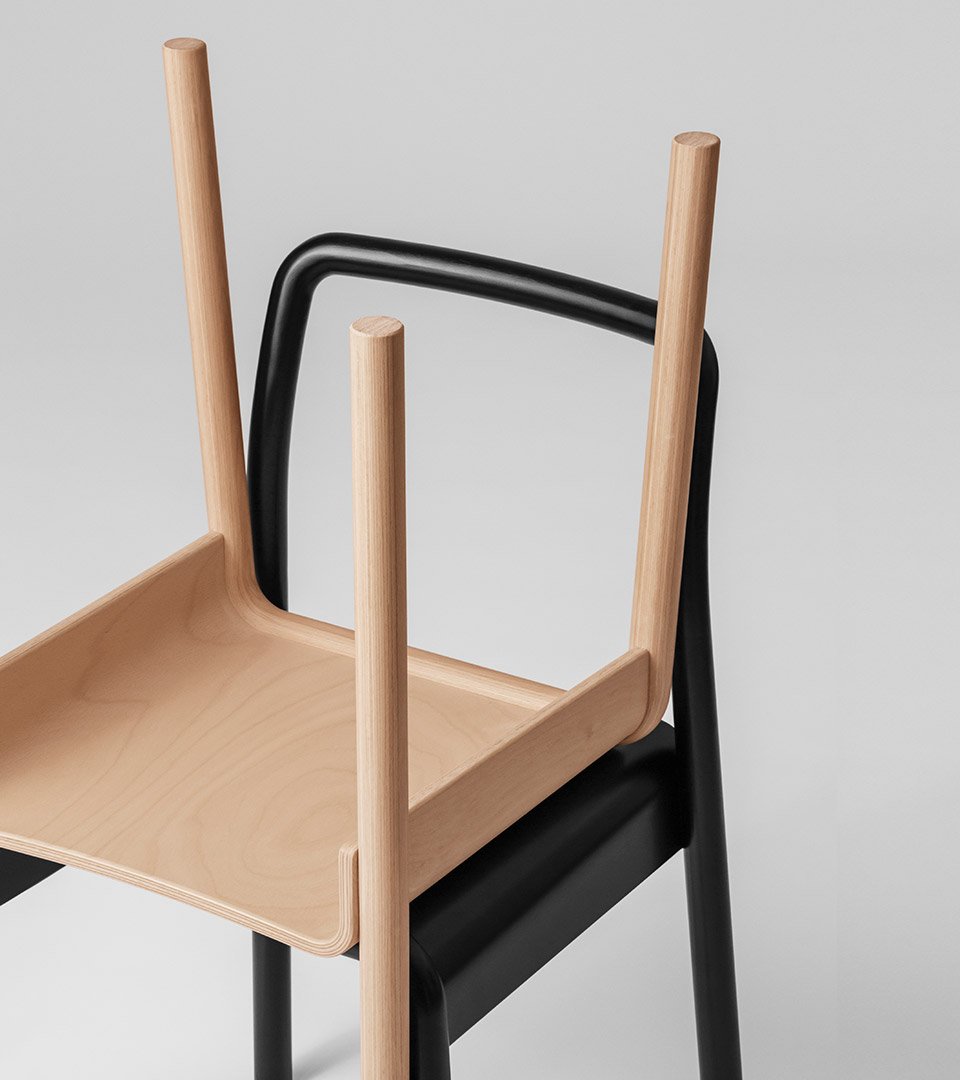 Transparency
We don't service an expensive network of physical retail stores. We work directly with the best furniture workshops. When we receive your order, we dispatch the product from our central warehouse in Denmark and ship it to you directly.
That is how we can put more value into the product, sell it to you at a fair price and keep you informed along the way.
---
Try the chair in your own home
We believe that the best place to experience furniture is in the surroundings where they will be used. That's why we offer free shipping + free return.
---
Fair pricing
We continue the tradition of design for everyone by being fair and up-front with our prices.
To us, transparency is about inviting the public into our inner-workings so that you can see how we do things – that we price things fairly, so you don't pay more than needed for good quality, but also so you pay enough to fairly support our workers, source our materials in sustainable ways, and build a business that is able to sustain itself. That's why we believe in transparency from production, to transport to pricing.
---
---
We need to think about production while designing. It is important to create sustainable solutions and constructions that are well adapted to production.

Rasmus Palmgren
---