Looking to the natural rhythm of the seasons, our surroundings in Nordic nature and our heritage of Scandinavian design ideals, our spectrum of colours reveals itself. We invite colour and its accompanying sensations into our collection to reflect outdoor landscapes with indoor ones. Peaceful and comforting for the eyes and the mind and inspired by the metamorphosis of nature. Not just for a season; but for all seasons to come.

The Changing of the Seasons
As the light summer nights fade into crisp autumn days, our relationship to nature and to ourselves transform in beautiful gradients. In fall, nature exhales. It is a preparation for the coming months and the changes occuring during these times are evident in a prevailing atmosphere across both nature and society. We humans instinctively turn our attention inwards on the cusp of autumn: cultivating ourselves, our loved ones and our home heading into the winter months. And when the first blades of grass emerge from a frozen Earth in spring, we likewise debut what's been lying dormant under the surface. The re-emergence of our inner selves shines more and more to the people around us. Everything comes to life and our mood changes accordingly. Over and over, these organic rhythms cue us just as they cue nature's evolution. Day becomes night and night becomes day; inner reflections become outward actions. Maybe nature and human nature are more intimately connected than we realise. 
---
The Beautiful Decay
Inspired by the progression from green leaves to amber forest-floors, our shades of red evoke visions of vibrant decay and ambiance of transformation. From a soft rose hue to a golden ochre, the variation displays the changing of the seasons. After a robust performance in full bloom, now's the time to recuperate. Their warm shades encompass this evolution as something to be celebrated, not mourned.
---
The Constant Horizon
Our shades of blue encompass the sky and the seascapes that dominate Nordic horizons. Ranging from a hazy grey to a deep midnight blue, these colours exude tranquility and call for reflection. The dark blues and the sea's ebbing and flowing reminds us of the larger cycles at play in nature. Lighter sky blues invokes a meditation on the constants in our lives in the face of changing tides.
---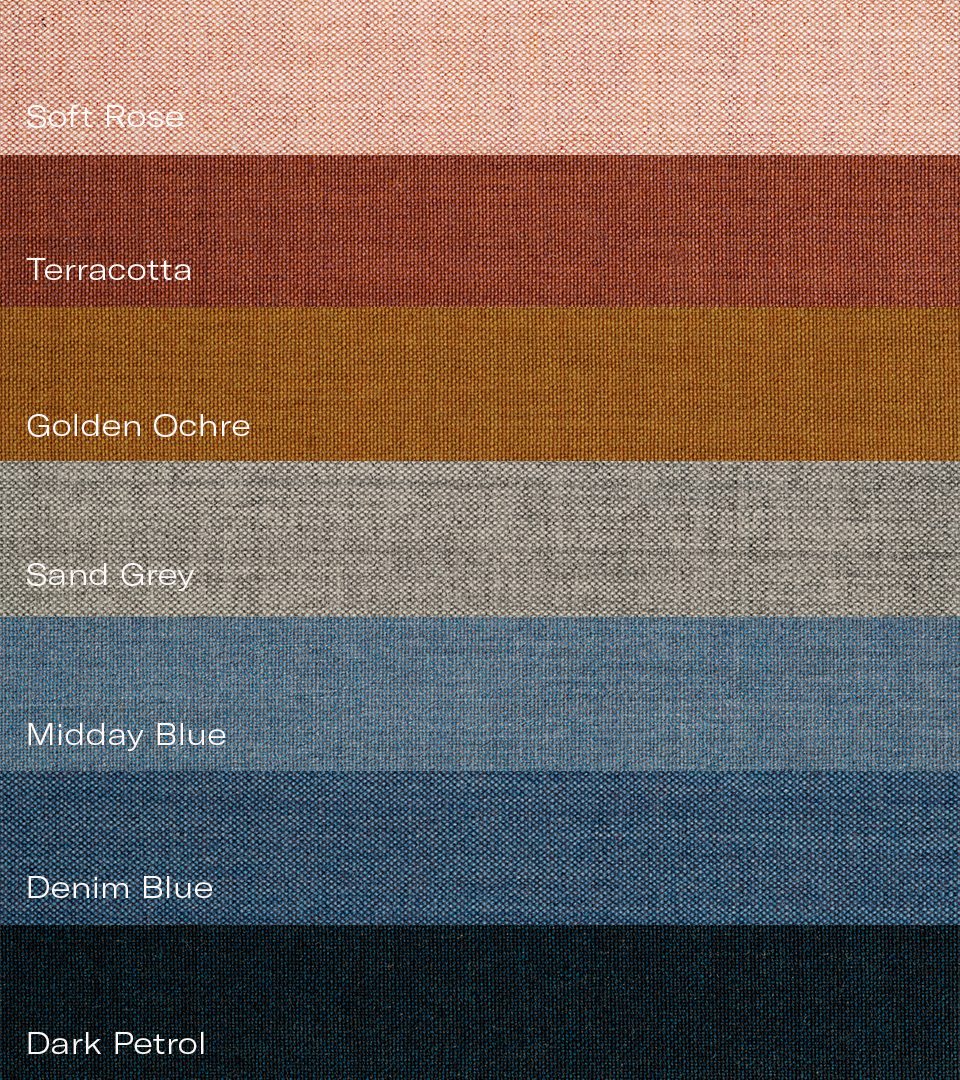 ---
In fall, nature exhales. Our colours exude tranquility and a call for reflection