Sustainable modern craftsmanship
Good design is in constant conversation with the past, present and future. Arc Chair references a classic Danish aesthetic while carefully introducing sustainable values and modern craftsmanship. The archetypal unibody section that functions as both back and arm rest is a Danish archetype that dates back more than 200 years and was first inspired by furniture from ancient Greece.
---
Order in time for Christmas
SECURE PAYMENT
100% secured payment flow
---
---
---
Harmony in steel and wood
Special attention has been given to the balance of materials in Arc Chair's design. The slender steel tubes lend a light, modern and airy appearance to the chair, whereas the wooden seat and back provide warm, tactile comfort at the contact points. The result is a chair that is easy to move around the home, providing a comfortable, familiar seat wherever you need it. 
---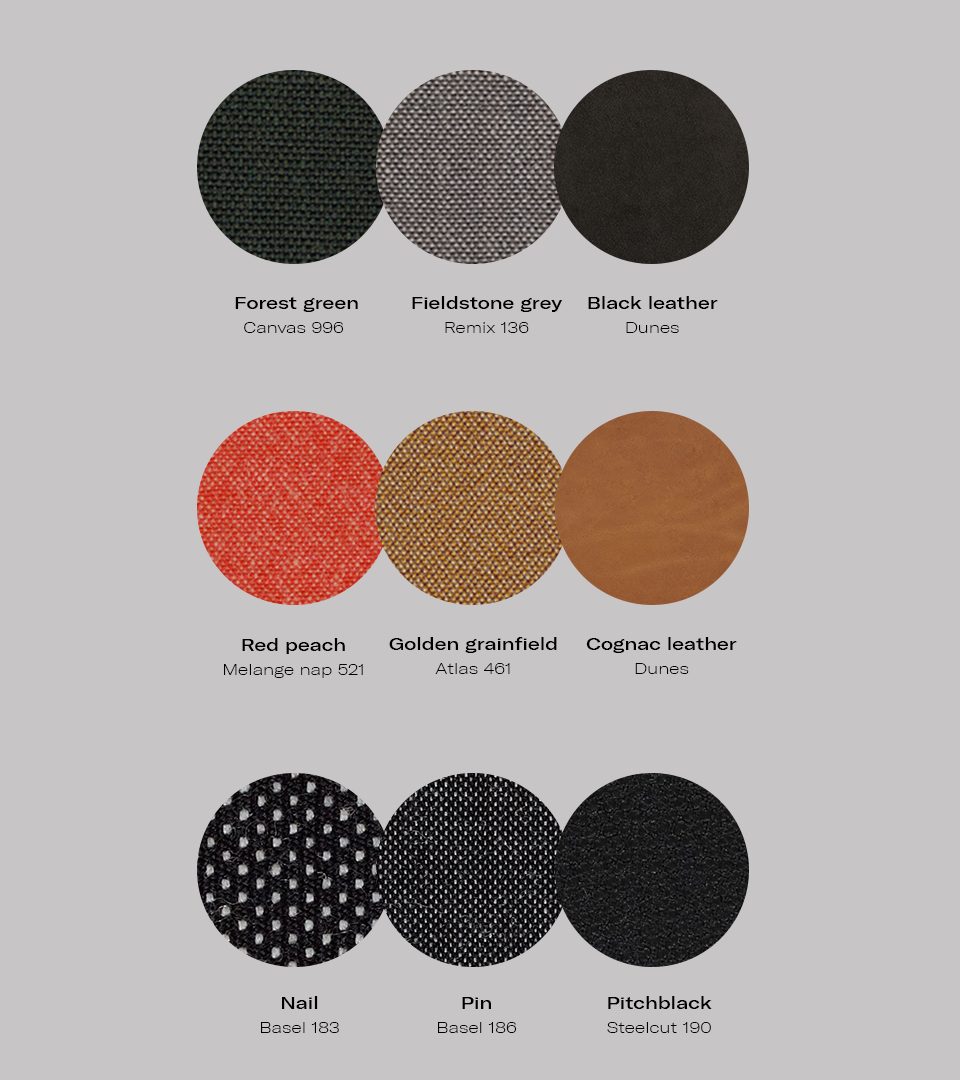 Make it yours
Arc Chair can be customised with a variety of Kvadrat wool fabrics and aniline leather from Sørensen Leather, so you can make Arc Chair yours. All fabrics are certified with the EU Ecolabel and our leathers have received the Nordic Swan Ecolabel.
---
---
---
What our customers say
Personal service
We went to the showroom on Sølvgade and met your friendly staff.
– Fredrik, May 2022
Sustainability in focus
The story behind, and sustainable production, and the feeling of no risk with the free return information.
– Gloria, April 2022
Good experience
The design is original, of good quality and sustainable, and the delivery was very quick. The experience was very good from end to end.
– Anonymous, February 2022
No compromises
I am extremely happy about both design and comfort. I am a furniture designer myself, and your product makes me happy.
– Simon, January 2022
---
---
Sustainability
Arc Chair is designed through TAKT's Eco System Design principles and are shipped component based as flat packs. We can pack three times more products in the same volume and therefore minimise CO2e emissions during transportation. Arc Chair is eco-certified and produced using wood from sustainable forests and other controlled material, just as the full supply chain is certified. It is constructed for disassembly, meaning that all components are replaceable and worn parts can be replaced. Comes with a five-year warranty. Comes with a five-year warranty.

---
---
---
---
Slow craft meets modern tech
Arc Chair bridges classic and modern craftsmanship. Each curve and form has been carefully created by hand in the metal and wood workshops of TAKT and Depping & Jørgensen. During production, the sensibility of the design has been translated to modern robotic machinery that is reviewed and operated by skilled craftsmen. The result is a precisely crafted piece of design that benefits from modern machinery while retaining human sensibility.
---
The woodwork
Arc chair has two wood options available: Beech and Oak, each of which has a different aesthetic effect. Beech wood is sturdy and durable yet relatively flexible. Its widespread use is a testament to its unpretentious and approachable nature. The Oak version is more rustic in appearance. The surface is treated with natural oil or water-based lacquer. An oil treatment allows the wood to develop a characterful patina over time, and will also enable you to easily repair damage to the surface by applying light sandpaper and a new oil treatment – again and again.
All of our products are FSC-certified. FSC-certified forrests are given time to naturally regenerate, local wildlife is sustained and worker conditions are balanced.

---
---
The design is clean and simple, yet with a sculptural expression. The chair frame is made of metal tubes combined with a unique saddle connection to ensure a smooth transition where the hard metal meets the softer wood.

Depping & Jørgensen
---