TAKT in collaboration with Kibun – a project run by the founders of the design studio Hvass&Hannibal. The collaboration shows well-chosen hand-sewn art pieces representing a design language that takes its starting point in interpretations of nature's rhythms. Transitions from light to dark. The movements of the sun. Waves of light.
---
---
Kibun and TAKT have created a unique version of "Cross Chair". An iconic classic chair whose evocative upholstery harmonizes with the shape of the chair while adding something completely distinctive. The upholstery is carefully created by a local tailor – and each piece of work is signed and sold as a limited edition.

At TAKT, we are always looking for new ways to express ourselves creatively. Therefore, we are pleased to get the opportunity to collaborate with Hvass&Hannibal's latest project; Kibún.
---
---
---
"Since the first time we were introduced to Kibun, we have been fascinated by Nan Na and Sofie's balanced universe, which is both experienced as fine graphic paraphrases of natural phenomena and at the same time shows a fantastic colorful explosion – created in the same EU eco-certified textiles which are already characterized by Cross Chair." says Henrik Lorensen, TAKT founder & CEO.

"The collaboration with TAKT makes it possible to translate selected textile art pieces into actual upholsteries complementing the "Cross Chair". The idea has been to explore the creation of furniture; the ways in which production methods can create synergies between design and art,"  says Nan Na Hvass, co-founder of Hvass & Hannibal.

---
---
With Kibun, we wanted to combine simple graphic expressions with high expertise within textile craftsmanship. The choice of colors is a very central part of the process and takes place in parallel with the development of motifs. We sketch with a pencil as the first thing, then digitally, where we also do mock-ups of the actual piece before it's sewn up. " says Sofie Hannibal, co-founder of Hvass & Hannibal
How to buy
Each unqiue piece can be experienced in TAKT Studio, and is signed and sold exclusively in TAKT Studio. If you are not near by Copenhagen, you can reach us by email and place your order at studio@taktcph.com

Price: 4795 DKK excluding shipping cost. Each unqiue piece is available until June 30 2021.

Explore more #kibunxtakt
---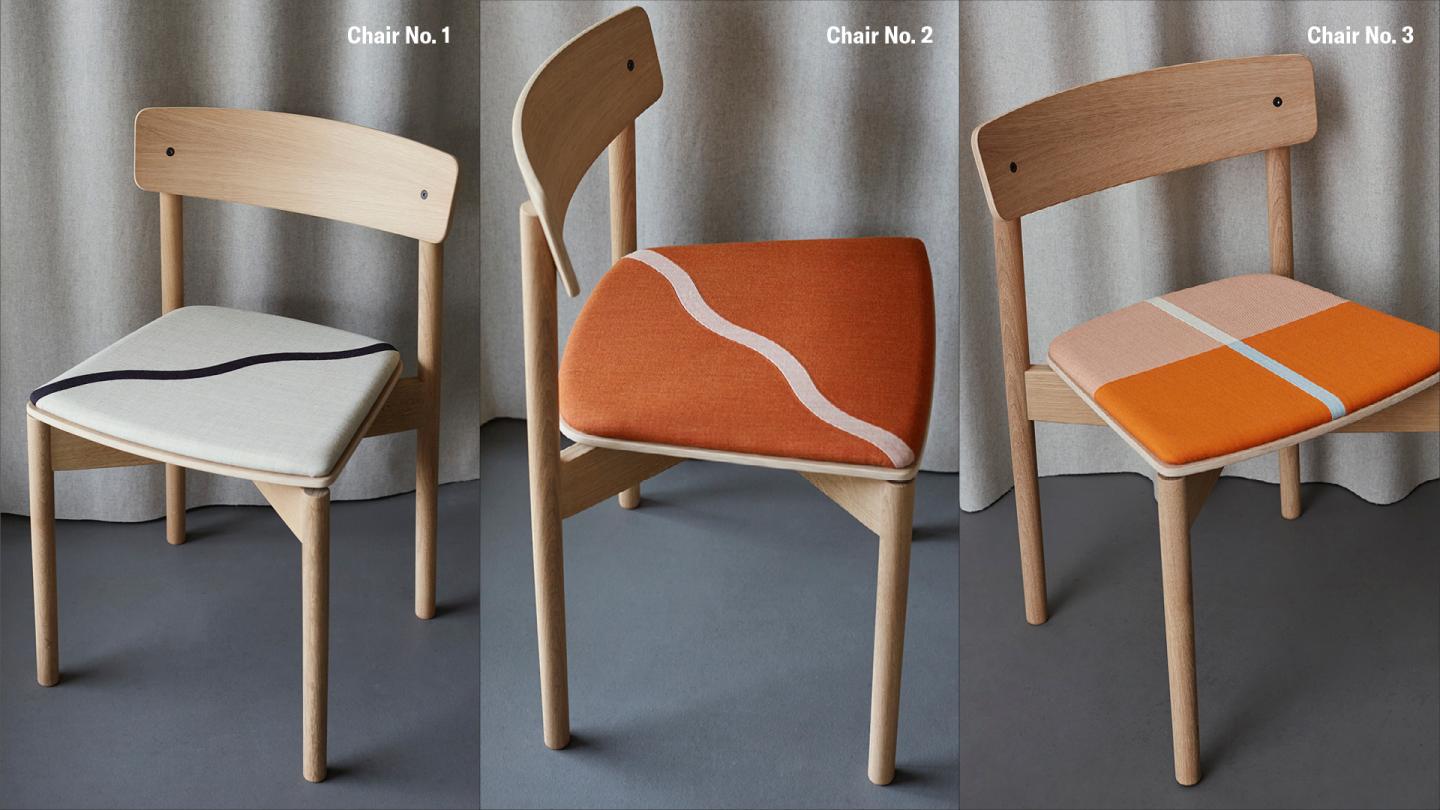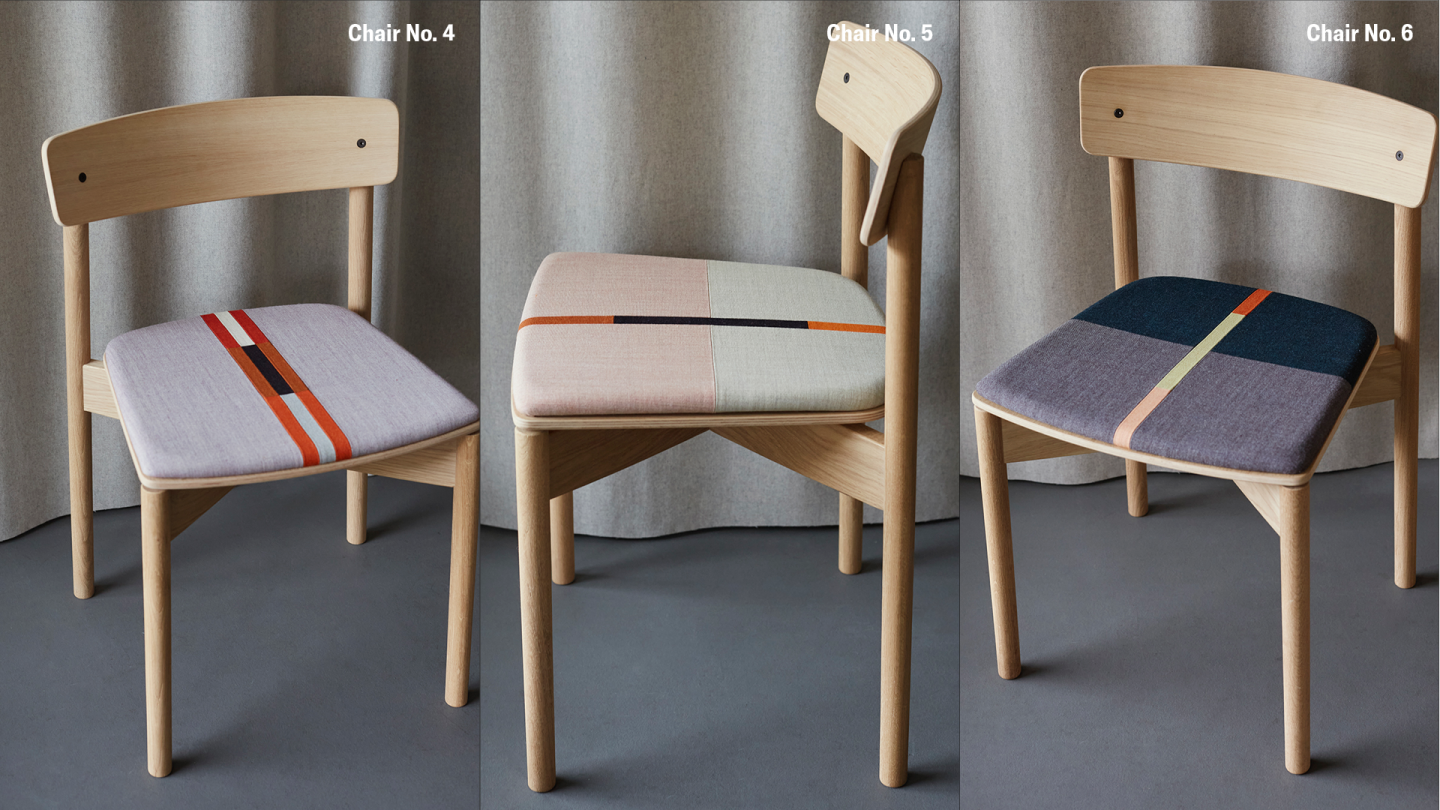 ---
---